Nina Messinger
"What motivates me every day is compassion. As a young girl, I witnessed the tragic slaughtering of a cow. This experience truly shocked me! For the first time, I realised the connection of the cow and the schnitzel on my plate. I managed to suppress this traumatic memory for some time, until my teen years in which I began to abstain from meat."
Nina Messinger
Filmmaker, Initiator of H.O.P.E. The Project
"My film is not a plea for a restrictive diet, but a call for an abundance of plant pleasure! It is a plea for more personal responsibility for our health and for the environment. It is a plea for more compassion, mindfulness and justice. H.O.P.E. is a plea for more humanity."
Nina Messinger
Filmmaker, Initiator of H.O.P.E. The Project
<! ========= Cool Timeline Free 2.7 =========>
Timeline
First book: "Du sollst nicht töten!"
HOPE FOR ALL Unsere Nahrung – Unsere Hoffnung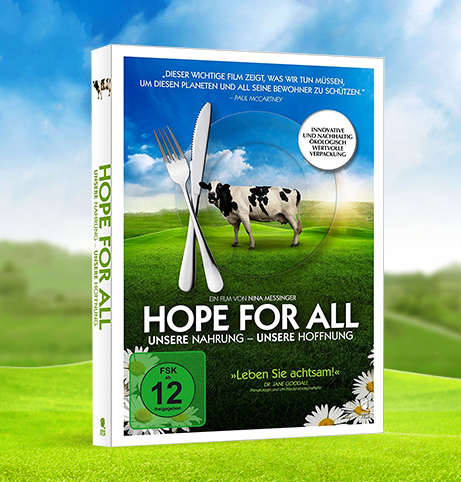 2012-2015 production of her independent documentary "HOPE FOR ALL Unsere Nahrung – Unsere Hoffnung"
Interviews with leading experts in Europe, India and the US on the consequences of our typical Western diet
Foundation of her film production company FME Media e.U. in Lower Austria
Nationwide theatrical release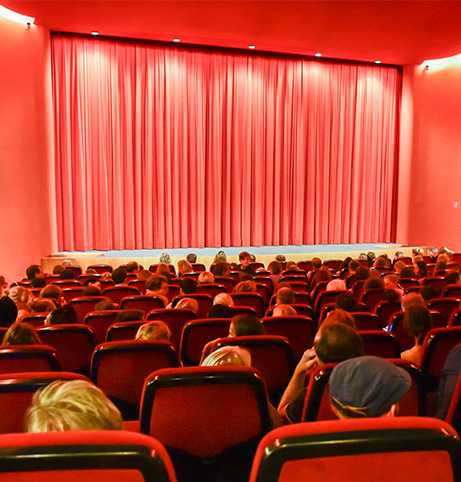 H.O.P.E. What You Eat Matters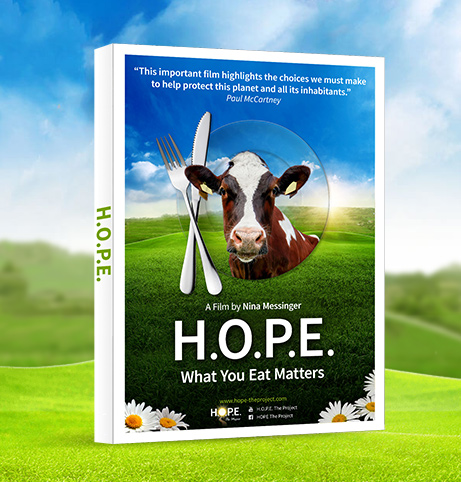 Director´s Statement
Nina Messinger about her film
My hope is for a world where people can grow old in good health. I am dreaming of a world in which we respect and preserve nature, where all living beings are granted their right to life and physical integrity. I dream of a peaceful world in which compassion, caring, respect, dignity and love are cherished.
H.O.P.E. is my attempt to get one step closer to this world by making one conscious and important decision every day: what to eat or not to eat. This decision will not only be of uttermost importance for our health, it also decides the destiny of countless animals and impacts the extent of man-made environmental destruction, slowing it down or speeding it up.
My wish is for this film to reach as many people as possible and show them the short-term and long-term effects of our eating habits. H.O.P.E. has a message: It is up to every single one of us! We can make a conscious choice what (not) to eat and thus turn the downward spiral of food-related diseases, environmental destruction, world hunger, brutal exploitation of animals, distribution conflicts, wars, and refugee crises around and into an upward spiral of positivity for the benefit of all. It may seem like small steps and meaningless decisions, but combined and practiced on a regular basis, they hold the potential to unleash an enormous power. Every single one of us – no matter how old or young, rich or poor, strong or weak, can be part of this unleashing.
Our future lies in our hands and on our plates!
Nina Messinger